Electricity bills are often the most important component of a household's expense bill, and rising energy prices have made this even more prominent. At the same time, with the reduction of carbon footprints and emissions becoming an important trend in eco-friendly living, many householders are also beginning to show a keen interest in investing in solar energy, with rooftop solar systems becoming mainstream.
However, for some apartment dwellers or tenants, lack of roof space and excessive payback time are the main factors that hold them back from investing in solar.
But if you live in a sunny area with a property that can't support a traditional solar panel system, solar panels for apartments are worth considering.
Sungold Solar Panels for Apartments
Sungold Solar has a breakthrough module, lightweight stained glass solar panels for apartments. Even if you don't have a roof or enough installation space, you can still enjoy clean and green solar energy. Vertical mounting takes up little space; is easy to install, and remove; and is simple to connect.
Space saving: solar panels for apartments can be installed in limited areas such as balconies or terraces, requiring less installation space.
Cost-effective: apartment solar systems are smaller, simpler to build, and relatively more cost-effective.
Independent power supply: Reduces dependence on the public power supply by generating your electricity at home.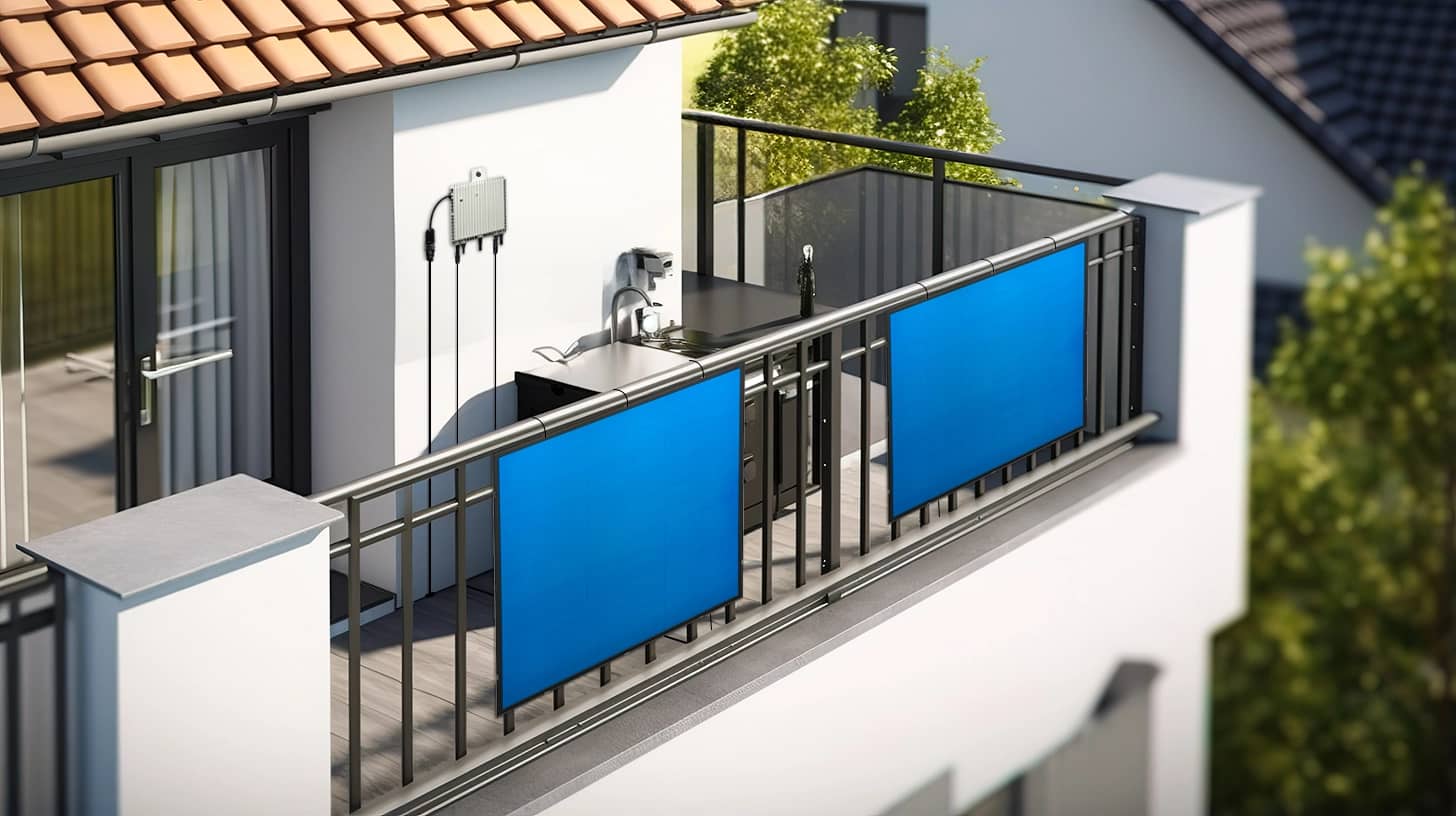 Personal power from your apartment balcony
Installing solar panels directly on the roof is of course the easiest and fastest way to enjoy solar energy. However, installing solar panels is a significant property upgrade, and it may not be cost-effective for tenants to overpay for a property component. Additionally, leasing solar panels is not a viable option, as only the homeowner can sign an agreement to lease or rent a solar power system. Additionally, solar leases and rentals are often designed for long-term arrangements, which means that removing solar panels before the end of the contract term could result in financial penalties.
However, for apartment dwellers and tenants, all problems will be solved by having a balcony. In addition to powering your home, it also fulfills the function of a regular balcony rail. Installation of solar panels for apartments is as simple as passing the rope through the hanging hole to secure the solar panel easily, and after connecting it to the grid it will be ready for use. Even if you're moving house shortly, don't worry, Sungold balcony solar panels are easy to dismantle, and at only 8mm thick, they're light enough to be lifted by a single adult, giving you the flexibility to continue to use them in your new apartment or house without having to buy a new system.
Reliable solar solution
Installing solar panels for apartments first requires consideration of the structure of the balcony. Generally speaking, solar panel installation requires a vertical plane, which is more conducive to the installation and fixation of the solar panels. Sungold solar panels have multiple hanging holes, which make the fixation firm, safe and reliable.
Sungold balcony solar panels combine the stability and weather resistance of rigid solar panels. The surface is made of a glass panel and sealed by a thin aluminum frame, which is more waterproof and can protect the efficiency of the solar cell from external factors, and the output of the light transmittance component is more stable. The structure of the glass module is stable and can withstand environmental erosion, wind, snow load, and other external effects, solid and reliable.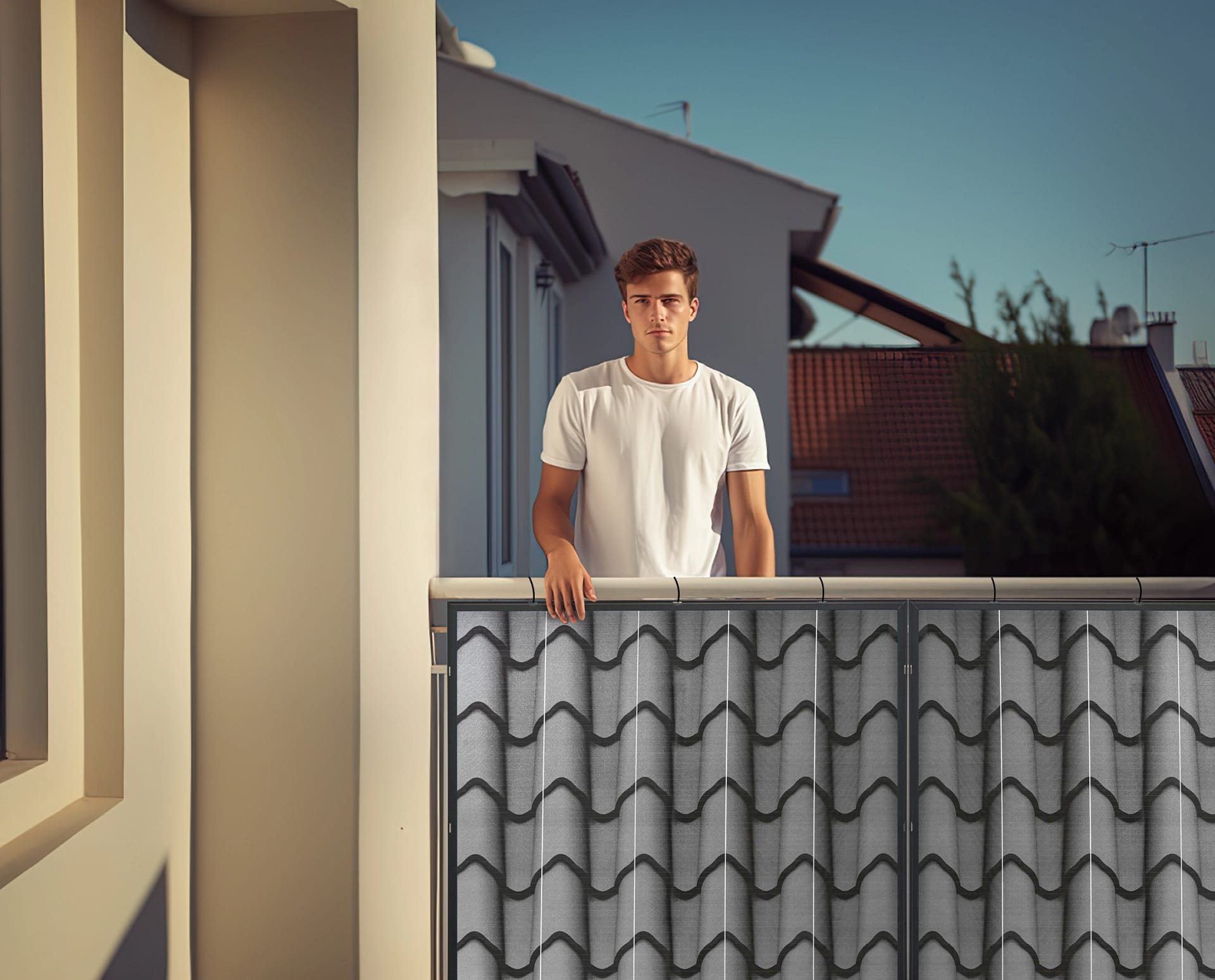 More Color Options
In addition to the property value gained by installing a solar system, Sungold's new balcony module gives another answer – aesthetic value. Sungold has a wide range of color choices in addition to supporting the customization of colors and patterns, you can even use it as a decorative device for the house. Colored solar panels offer more personalization options to match the aesthetic, architectural, and historical features of a building. Colored solar panels can also mimic the surface texture of the building, such as marble granite and other stone patterns, brick patterns, concrete patterns, etc., to blend in perfectly with the architectural style.