Best Portable Solar Chargers Introduction
With so many types of portable solar chargers available in the market, it can be overwhelming to choose the right one. In this article, we will provide some great suggestions to help you select the best portable solar charger.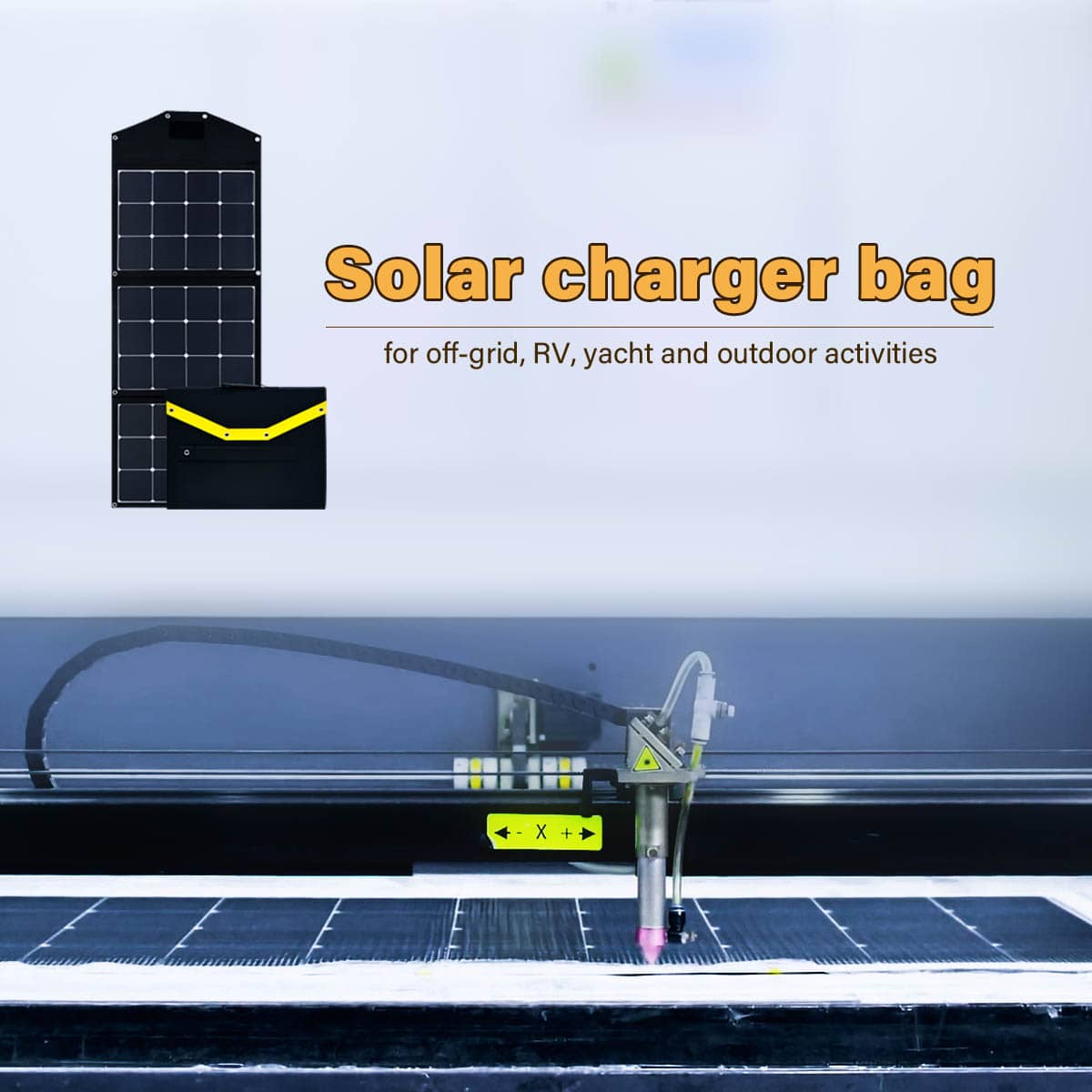 Some key factors to consider when choosing a Best portable solar charger:
Capacity: A solar charger's capacity is measured in watt-hours (Wh) or ampere-hours (Ah), and determines how much energy it can store and deliver to your device. Consider how much power you need to charge your device, then choose a charger with a capacity that meets or exceeds your needs.
Portability: A solar charger should be easy to carry and transport, especially if you plan to take it on an outdoor adventure. Look for a lightweight, compact charger that's easy to pack and transport.
Charging speed: Some solar chargers charge devices quickly, while others may take longer. Consider how fast you need your device to charge, then choose a charger with the right speed.
Solar Panel Quality: The quality of the solar panel will affect the efficiency of the charger. Look for high-quality panels with a high conversion rate, which converts more sunlight into usable energy.
Compatibility: Check to see if the solar charger is compatible with the devices you plan to charge. Some chargers may only work with certain types of devices, or may require additional cables or adapters.
Durability: If you plan to take a solar charger with you on your outdoor adventures, look for models that are durable and have high water and dust resistance.
By considering these factors, you can find the best portable solar charger for your energy needs, whether you're camping in the wild or just looking for a more sustainable way to charge your devices at home.
Which Portable Solar Charger Is Best?
To get you started, here are some suggestions of great portable solar chargers:
Sungold SPC-TF-110W Portable Solar Panel
The Sungold SPC-TF-110W Portable Solar Panel is one of the most powerful foldable solar panels available in the market today. It consists of two 55W portable solar panels and is approximately 51 inches long when opened and only 22 inches long when folded. The SPC-TF-M-110W Portable Solar Panel uses monocrystalline 166 solar cells with high output power, which is compatible with mainstream mobile power sources and can connect various types of batteries.
Sungold SPC-TF-165W Portable Solar Panel
The Sungold SPC-TF-165W Portable Solar Panel is also one of the most powerful foldable solar panels available in the market. It features portability and high power, suitable for outdoor use. It comes with Anderson plugs and a variety of cable accessories to meet a variety of portable power station needs. It can charge multiple devices simultaneously, such as smartphones, laptops, tablets, iPads, GPS, USB fans, cameras, and other USB devices.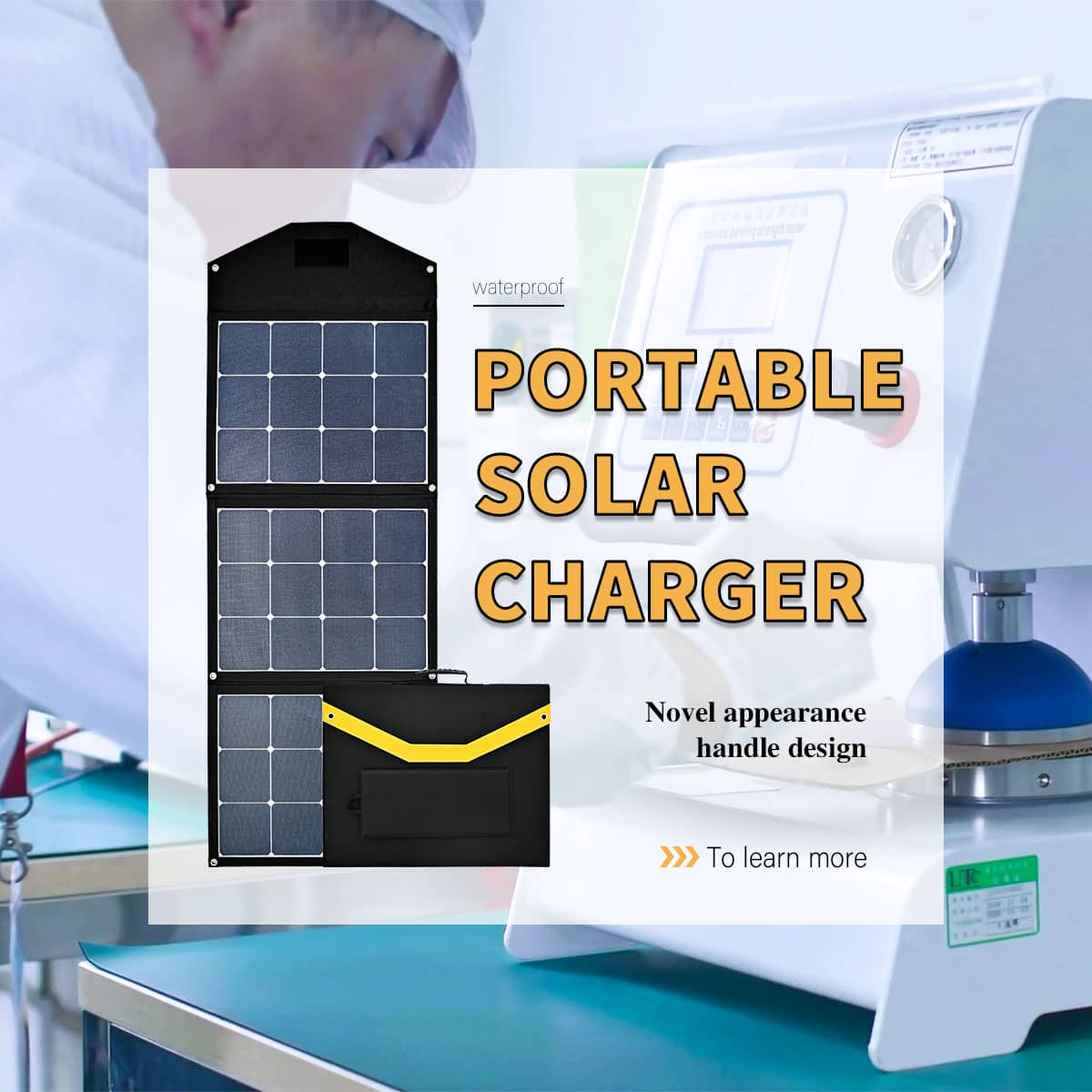 Learn about Solar Chargers
Solar chargers generate electricity using sunlight. Solar panels absorb photons through photovoltaic cells, and the chargers convert sunlight into electricity to power devices and appliances. A portable power station is required to generate electricity, which the user can plug into. The power station takes care of converting and storing the energy. When low, you can charge the power station using photovoltaic panels, AC outlets, or car adapters.
The biggest advantage of solar chargers is that they provide clean energy from renewable sources. Thanks to advances in photovoltaic technology, solar panels can generate electricity even on cloudy days.
How to Choose a  Portable Solar Charger?
To find the best portable solar charger, you should consider the following:
Durable design
Foldable PV panels for portability
Sufficient wattage and power capacity
Highly efficient photovoltaic cells
Once these benchmarks are met, you can select the one that best meets your individual needs. Do your research before making a purchase.
Conclusion
Choosing the best portable solar charger requires careful consideration of the durability, portability, wattage and power capacity, and photovoltaic cells of the charger. Consider investing in a solar generator for clean, renewable energy. If you're looking for high-quality portable solar chargers, Sungold can be a great resource.