A 400W portable solar panel can be a dependable panel option for many different kinds of solar projects because it has higher power than the typical solar panel now on the market.
The wattage, or power rating, of the solar panel, is a crucial factor to take into account when contrasting different solar panel solutions.
Understanding your options and the amount of energy a 400W portable solar panel generates can help you decide if it's the correct choice for you.
A 400W portable solar panel: what is it?
A single 400W portable solar panel generates 400W of usable electricity that can be used for solar energy projects in both commercial and residential settings.
A 400W folding solar panel will produce between 1.2 and 3 kWh per day, depending on their exposure to sunlight as well as other elements like location and inclination.
400W boat and RV solar panel
The 400W portable solar panel is perfect for using off-grid to power RVs, boats, and other equipment. An RV or boat can be powered with a 400W panel for a long period.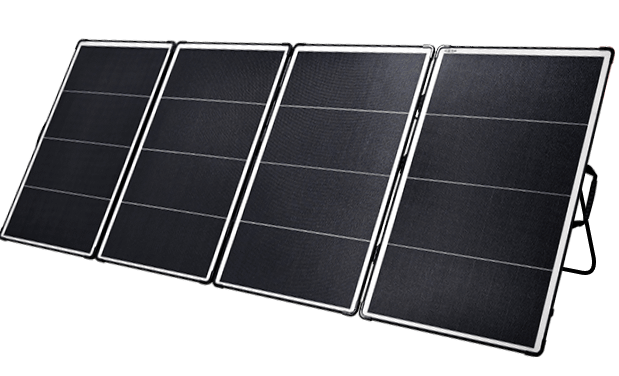 400W portable solar panel suggestion
There are many enterprise 400W solar panels on the market. A business that can create 400W folding solar panels that are not only strong but also collapsible is recommended below!
Folding solar panel with SUNGOLD High-Power 400W
1.The Sungold Hi-Power Series Foldable Solar Panel is a powerful, foldable solar panel that comes with a fashionable and practical carrying case that can be handled with ease using the handle.
They are suitable for RVs, trucks, boats, outdoor camping and more.
2. It weighs only 12.6kg and measures 2362*900*25mm when unfolded and 590*900*90mm when folded. It is quite easy for you to transport. It doesn't weigh much at all when used with our fashionable tote bag.
3. Using PERC shingled-cells monocrystalline solar cells, we have the highest cell efficiency of any manufacturer at 22.00%.
Conclusion
There aren't many 400W folding solar panels available on the market that are created and made to a high standard.
I think SUNGOLD will be considerably more advantageous to you if you visit.