Sungold, a supplier of high-efficiency solar panels, is pleased to announce its successful participation in the CB/TUV certification ceremony for photovoltaic modules. This certification demonstrates Sungold's unwavering commitment to producing safe, reliable, and high-quality solar panels that meet and exceed industry standards.
TUV certification is a globally recognized mark of excellence that ensures compliance with stringent international standards for photovoltaic modules. To achieve this certification, Sungold's solar panels undergo a comprehensive evaluation process that assesses a variety of key factors, including electrical performance, mechanical durability, and safety features.
By actively participating in the TUV certification process, Sungold demonstrated its commitment to putting quality first and continuously improving its products. Sungold remains committed to providing reliable and efficient energy solutions to its customers.
"We are proud to participate in the CB/TUV certification ceremony for our PV modules," said Mr. Huabo Liu, Vice President of Sungold. " At Sungold, quality and safety are always our top priorities, and this certification is a testament to our unwavering commitment. We strive to be at the forefront of innovation in the solar industry, providing high-efficiency solar panels that contribute to a sustainable future. "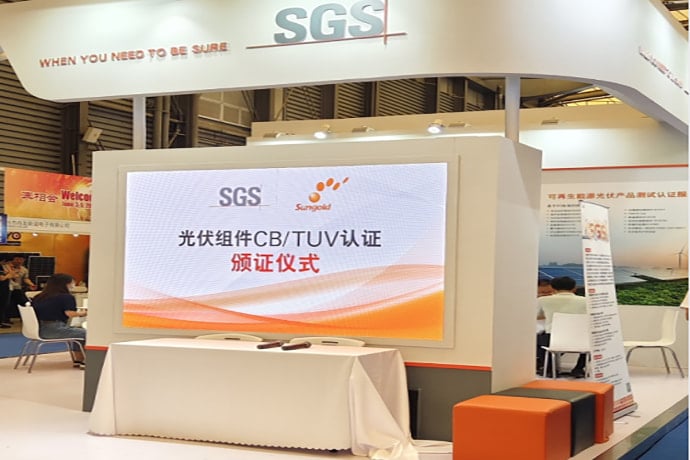 Sungold's commitment to innovation and growth has propelled the company to become a leading force in the pursuit of high-quality solar products. By continually investing in research and development, Sungold remains at the forefront of technological advancements to ensure that its solar panels deliver optimal performance and maximum power production.
The TUV certification reinforces Sungold's position as a trusted supplier of safe and reliable solar panels. Customers can have confidence in the quality and durability of Sungold products, knowing that they have been fully tested and certified by an internationally recognized organization.
"We want to assure our customers that Sungold solar panels are not only efficient but also meet the highest safety and quality standards," added Liu.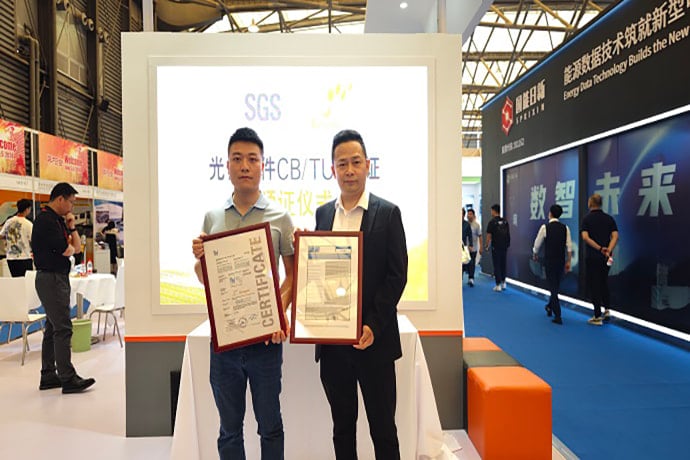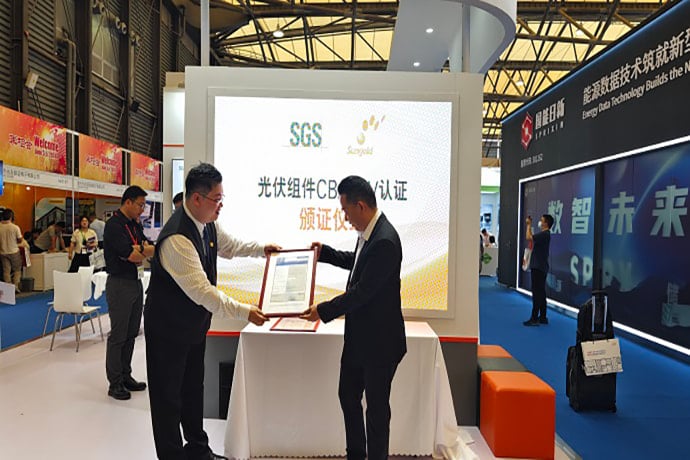 Next, Sungold is poised to expand its market reach and forge new partnerships with companies and individuals seeking high-quality solar solutions. The certification not only enhances the company's reputation but also provides Sungold with the opportunity to work with industry leaders and contribute to the growth and development of the solar industry.
For more information about Sungold and its certified PV modules, please visit https://www.sungoldsolar.us/ or contact sales@sungoldsolar.cn by email.
About Sungold
Sungold is a leading supplier of high-efficiency solar panels with 15 years of experience and a commitment to providing innovative and reliable solar solutions. With a strong focus on quality, safety, and sustainability, Sungold remains committed to exceeding customer expectations and driving global adoption of renewable energy.
Media Contact
Company Name: Sungold Solar
Contact Person: Media Relations Team
Email: sales@sungoldsolar.cn
Phone: +86-(0)755-2968 5821
City: Shenzen
Country: China
Website: https://www.sungoldsolar.us/