Best Portable Solar Panels of 2023
Whether it's a long road trip, camping adventure, sailing excursion, or enjoying a remote retreat deep in the woods, charging electronic devices on the go will remain a daunting challenge through 2023. An environmentally friendly alternative to such problems is the use of portable solar panels, which are not only lighter and more mobile than typical home solar panels, but also more affordable and efficient. The best portable solar panels of 2023 are all tailored to each technician's specific needs.
Maximum power HI-power
hi-power 400w is specially equipped with different solar panels and portable power stations for outdoor activities, providing strong and stable power for your outdoor life. This solar panel is compatible with 2000W/h  portable power stations.
This portable solar panel uses high-efficiency monocrystalline silicon solar cells, the conversion efficiency is much higher than most solar panels on the market, and it can generate higher power even if the panel size is not larger than ordinary solar panels. It also comes with an adjustable stand that captures sunlight more effectively and increases ventilation to prevent overheating, allowing you to get 25-30% more sunlight than lying flat.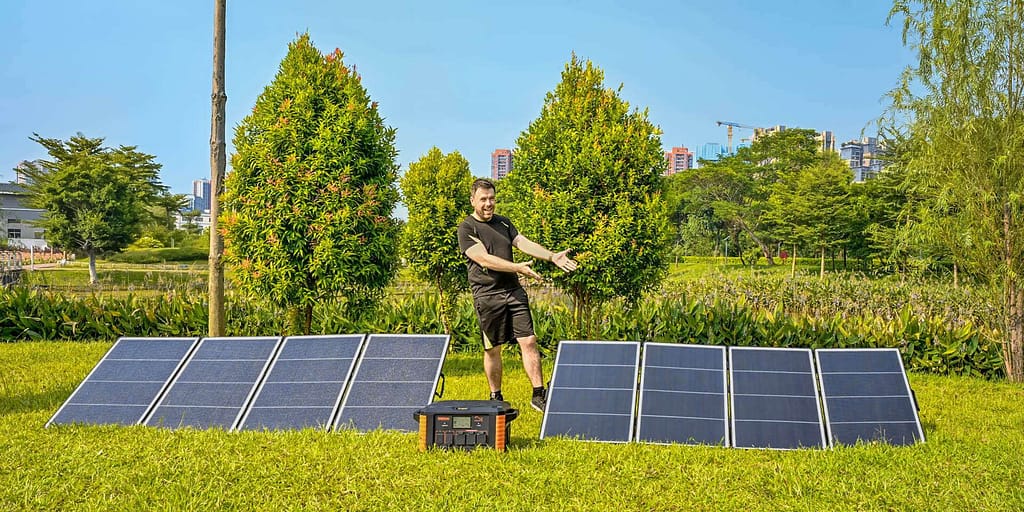 Best Portable Solar Panels Features:
1.light
Hi-Power series portable solar panels feature high output, lightweight and portable.
2.Suitable for portable power stations
Hi-Power series portable solar panels are specially designed for high-power mobile power stations. They are highly adaptable to high-power portable power stations and can meet more electricity needs of users.
3.High conversion efficiency
Using the latest monocrystalline silicon solar cells and advanced technology, making it the highest quality solar panel.
4.easy to use
Hi-Power series portable solar panels do not require complicated connections due to their excellent design. The junction box on the solar panel has multiple output ports, which can charge multiple devices at the same time, which greatly reduces the cost of use for customers.
The most fashionable winner bag series
The winner bag foldable portable solar panel has an adjustable stand for easy portability and simple installation. This portable solar panel is made of smooth ETFE material, which gives the Winner bag solar charging bag excellent weather resistance, as well as resistance to aging and salt spray. The solar panel is made of new materials and has strong comprehensive performance.
The winner bag foldable solar panel is portable and stylish, with a stand for easy storage in your car. Perfect for outdoor life, such as camping, hiking, climbing and picnic, ideal for hikers, campers and more.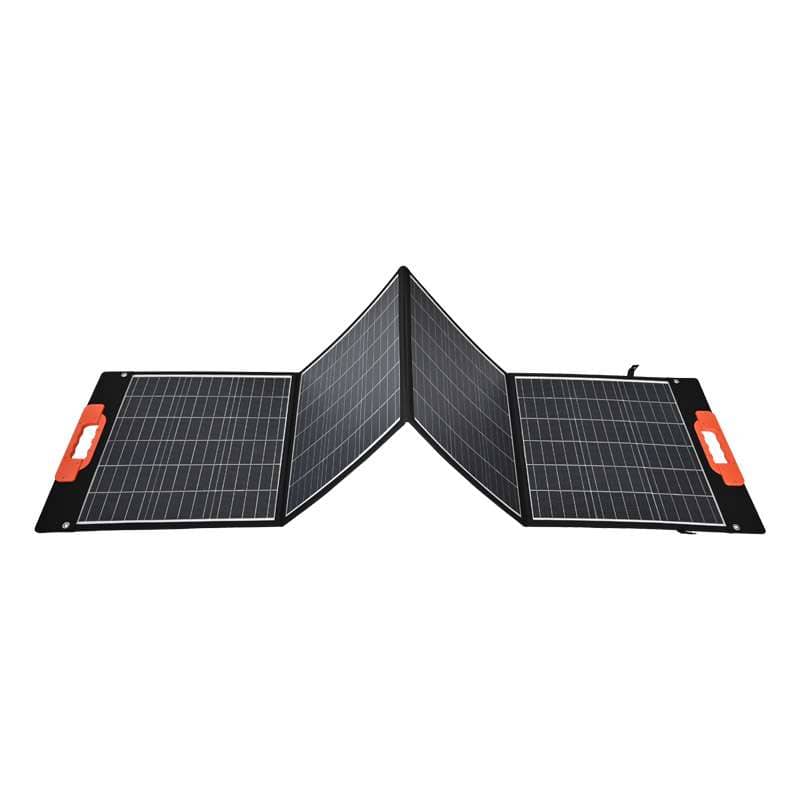 best connection spc series
Sungold SPC series solar panels are the most popular portable solar panels on the market, and the solar panels are built to last. Synthetic stitching process extends the life of the portable solar panel. It is the best solution for off-grid outdoor applications.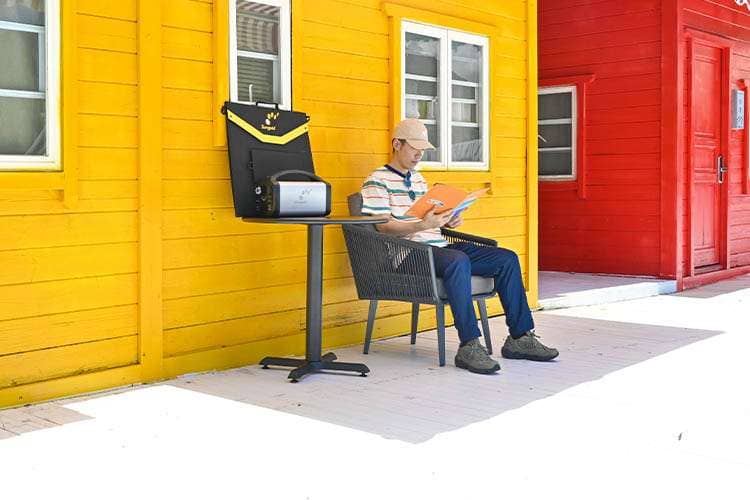 Sungold provides you with a variety of accessories, or the accessories you want, to meet your different charging needs for various devices. This SPC series solar panel is also equipped with multiple charging ports. You can charge multiple devices at the same time.
SPC series solar panels are easy to install, and can be easily placed on the ground by opening the bracket. It also has metal reinforced hook holes for hanging on vehicles, tents, etc. for charging. It takes no extra .
The lightest and most portable bXF series
The BXF series adopts advanced technology and polymer materials, which have stronger impact resistance and crack resistance, effectively prolonging the service life of solar panels. BXF series solar panels are lightweight and portable, and can be easily hung on backpacks and tents.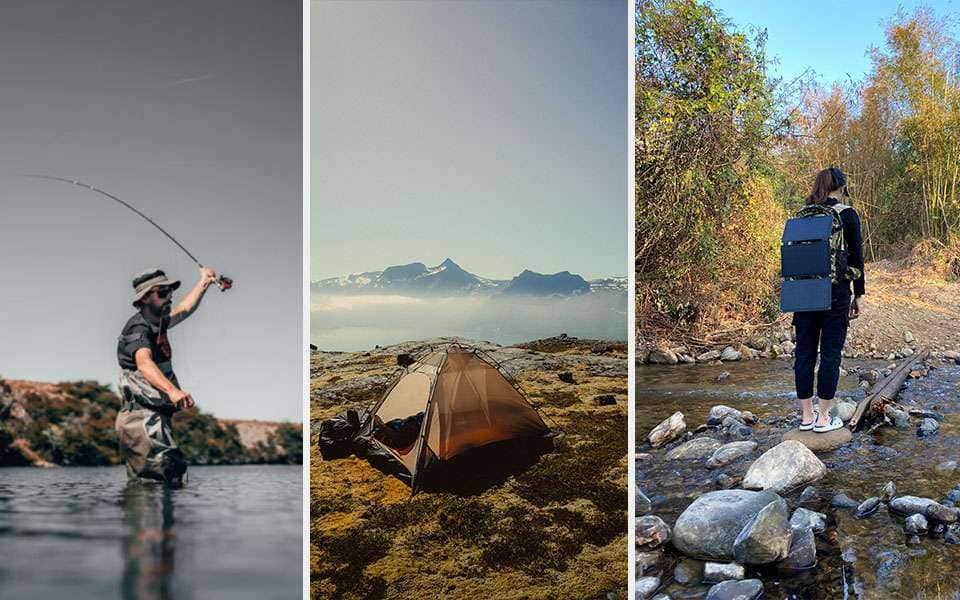 Folding design, thin and light, easy to install and carry. You can take it with you and use it anytime, anywhere, the large BXF series portable solar panel allows you to quickly charge multiple devices at the same time, charge your electronic devices during hiking, camping trips and other outdoor activities, compatible with iPhone, smartphone or Android phone.