Portable solar panels are another name for foldable ones. Folding solar panels are highly efficient, especially for various outdoor activities.
The small, lightweight solar panel is ideal for outdoor activities like hiking or camping. These panels are very transportable and inexpensive.
Additionally, they offer excellent battery life, allowing you to use them in the absence of light.
The following are some benefits of adopting portable or folding solar panels:
Easy to relocate panels for the greatest sunlight because they are portable.
Unlike generators and other forms of electricity, these devices are simple to use and cost-effective.
You can charge your electronics, including battery packs, cell phones, and any other devices you might require while camping with the best foldable solar panels and solar chargers.
Example of portable folding solar panels
The SUNGOLD Hi-Power400W folding solar panel for camping is a novel design that offers 22.00% output conversion efficiency, giving you ample power to charge your gadgets without interruption.
It functions with all types of generators, cellphones, tablets, and other devices, and is compatible with the majority of battery packs.
The solar panel can be laid flat or hung up to provide instant charging on a tent or RV. Additionally, it employs a USB connector with a built-in smart IC to further protect your device from overloading and overcharging.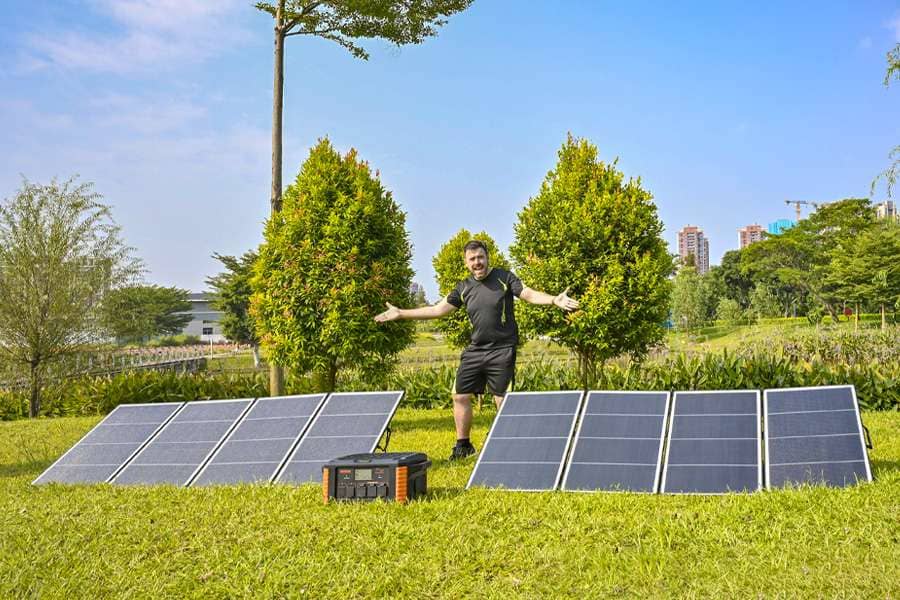 Advantage
1. A 5-year product warranty will be provided.
2. High efficiency of conversion
3. It is lightweight and portable
4. Work with the majority of solar power systems
5. Trustworthiness of outdoor use and unplanned power disruptions
6. Has overload and overcharge functions to safeguard your equipment.
7. Strong and sturdy Oxford cloth that is waterproof
Conclusion
The SUNGOLD Hi-Power series of folding solar panels are the finest option if you're seeking foldable solar panels that can satisfy your needs.
All seasons can use these solar panels. Additionally, they are collapsible and portable, so you can take them with you everywhere you go.
Aside from that, they are pretty powerful and have various power outputs, so depending on the task you must complete, pick the one that works the best.