The International Energy and Environment Trade Fair, Genera 2023, will be held at the IFEMA Trade Fair Centre in Madrid from 21 to 23 February.
The Sungold Solar team will exhibit as scheduled and will bring portable solar panels HP-D-4*100W, SPC-TF-D-4*50W, SPC-TF-S-3*45W, and SGWB2-TF-D-4*50W. Flexible solar panel SG-TF-S-120W, LEE-M2-100W. Rigid solar panel SGD-M2-150W and other star products.
In addition, we will also display Sungold's hot new products HP-B-4*100W modular solar panels and SGD pro stained glass solar panels. We welcome all old and new friends to visit our booth.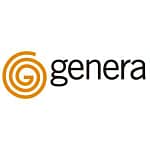 The exhibition provides a platform for us to communicate, discuss and learn more about our products. We welcome all our old and new friends to visit our booth. Please feel free to contact Sungold with any questions.
Article from: Sungold Solar
For more information, please click here: https://www.sungoldsolar.com