When investing, selecting the bestFlexible Solar Panel For Camper roof is difficult. To be worth a dealer's investment, a solar panel should be able to give a quality performance at an affordable price.
Flexible Solar Panel For Camper are being introduced
Campers are small, light vehicles that have been converted into permanent residences. Some can be used for commuting, while others are popular for vacationing and camping.
Flexible solar panels are widely utilized to generate electricity in camper van conversions.
For a variety of reasons, solar power is an excellent option for camper van conversions:
1. Because they are typically small and lightweight, they are easily transported and installed.
2. They may easily produce enough electricity to recharge the battery because they are typically parked in a sunny place all day.
3. Because camper van conversions sometimes contain built-in conveniences such as sleeping quarters and kitchenettes, they are ideal for weekend getaways or short trips.
Camper vans can also create sustainable energy, and flexible solar panels are an excellent investment in this project.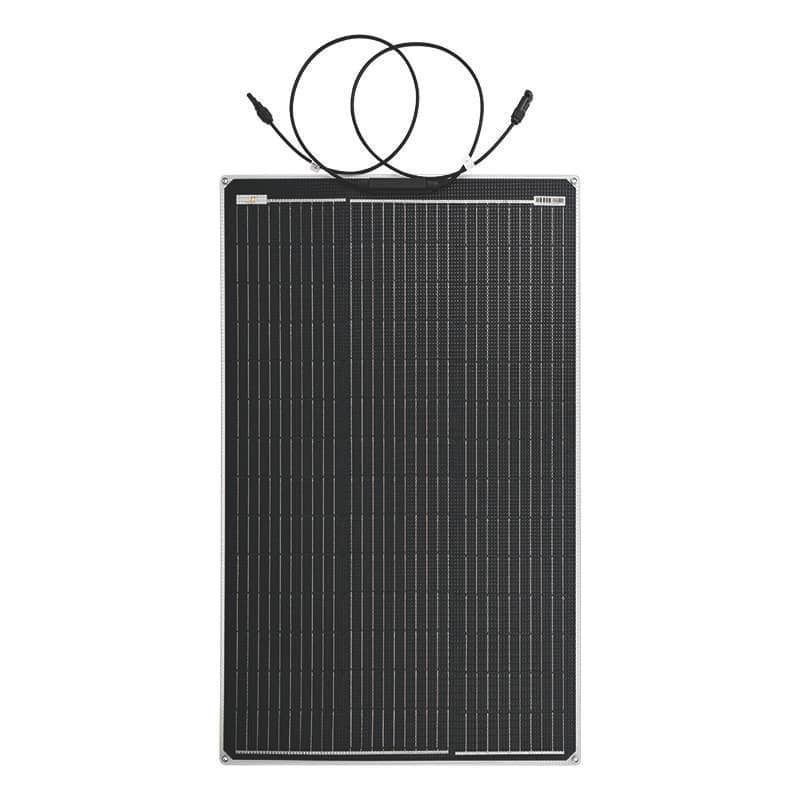 Recommendation
SUNGOLD LEE 100W Lightweight Black Flexible Solar Panels are a cutting-edge innovation from the company. Using standard roof connectors, a thin panel is attached to the camper's roof.
The 100-watt flexible solar panel is intended for small-scale solar systems, and it features a simple design, an integrated cable storage system, and a recessed panel display.
This solar panel is great for charging your camping gear quickly. This small, lightweight panel is easy to install and provides enough power to run most appliances.
A built-in cable storage system keeps your panels secure and orderly, and a built-in panel monitor makes it simple to see your solar output.
The principle of operation of the LEE 100W Lightweight Black Flexible Solar Panel For Camper
These systems, which can be mounted on the roof or side of a vehicle or RV, provide power on the go owing to smaller, more efficient panels.
Because of their small size and ease of installation and concealment, these panels are ideal for RVs frequently parked in limited spaces.
Furthermore, their flexibility in facing allows them to get sunshine even when the van is parked with its back to the sun. They are ideal for solar camping due to the need for electricity to keep a link to the outside world.
These systems, however, have a longer lifespan than standard solar panels. However, they are weatherproof since they do not require extensive installation or shade.
Because they are adjustable, you can tweak them as your needs change, saving you money on new equipment.
To summarize
Campers, boaters, and other outdoor enthusiasts who want to preserve money and resources are increasingly interested in solar-powered vans.
If you're looking forFlexible Solar Panel For Camper that are simple to install on your camper, check out Sungold Solar's new solar panels.
These panels, designed for small vehicles such as camper vans, offer several features that make them ideal for charging automobile batteries.