On September 20, 2022, the annual and highly-anticipated Solar Power International 2022 arrived as scheduled.
The show is being held at the Anaheim Convention Center in Anaheim, California, USA.
The three-day event showcases information on the U.S. and international energy, solar and renewable energy-related industries.
Sungold solar Ltd. was invited to participate.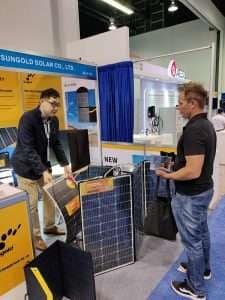 As a supplier of off-grid solar products, Sungold solar mainly displayed Hi power series solar folding panel 4X100W, Winner bag series solar folding bag 4X50W, and other advantageous products of the company.
The mature technology and distinctive products attracted many customers to stop and watch and consult and negotiate, which not only consolidated the existing cooperation relationship but also discovered a large number of potential customers.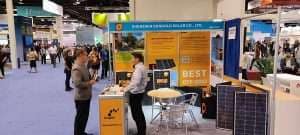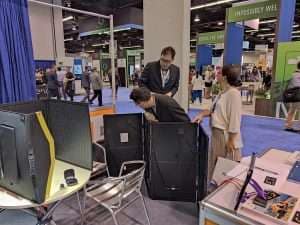 The staff always communicated with the exhibitors enthusiastically and patiently, and the harvest far exceeded expectations!
The exhibition not only promoted Sungold's products but also provided a platform to showcase Sungold's good brand image, which helped the company to develop more permanently.