Camping and backpacking are the greatest travel experiences, but they can leave your wallet empty. This post will tell you about the available folding portable solar panels for camping, RV, and travel.
Advantages of Portable Solar Panels
Portable solar panels provide numerous advantages, whether camping, traveling in an RV, or needing backup power. The following are some of the most compelling reasons to adopt portable solar panels:
– They are extremely simple to travel and set up. Simply unfold them and plug them into a power source.
– They are inexpensive and dependable; you never have to worry about running out of battery or being stranded without one.
– They are environmentally friendly and beneficial to the environment.
What exactly is the distinction between foldable and non-foldable solar panels?
Non-folding solar panels are often more expensive than foldable ones, although this does not imply that they are superior or worse.
The primary distinction between the two types of panels is that non-folding solar panels require more packaging space. They are also heavier and necessitate more support when mounted on a roof or other surface.
On the other hand, Foldable solar panels are smaller and lighter, making them easier to transport and install. They can also be unfolded and utilized as needed, taking up no additional room.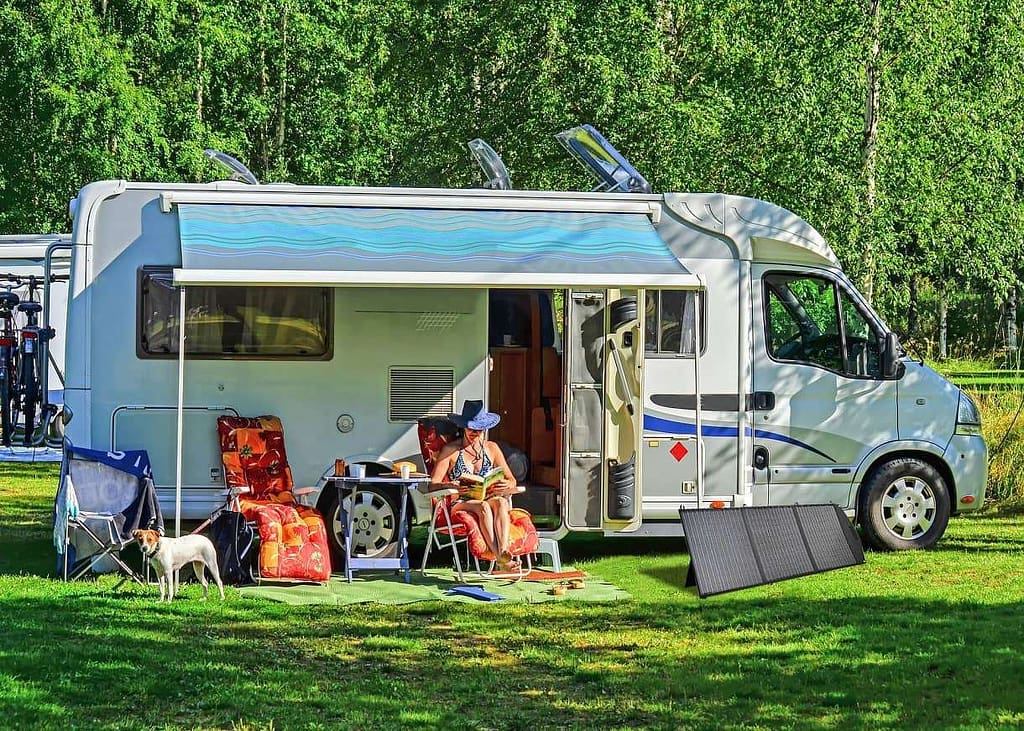 Two of the best folding portable solar panels are recommended
The monocrystalline silicon material used in Sungold Solar portable foldable solar panels has a conversion efficiency of up to 22%.
Sungold Solar solar panels are a must-have for most campers because they are compatible with the most popular brands of portable power stations on the market.
1. SPC 135W Folding Portable Solar Panel Kit
The foldable solar panel kit employs monocrystalline solar cells with up to 24% cell efficiency.
Sungold solar cells outperform other batteries in low-light conditions, often have a 12v-24v output to charge batteries, lead-acid or lithium batteries, connect regularly, and are suitable for energy storage.
Another portable solar panel kit is one in which the essential connections plug directly into the power station, making it simple to use a mobile solar system.
2. SPC 110W Portable Lightweight Solar Panel
With the most recent generation of tiny junction boxes, the 110 Watt Lightweight Portable Solar Panel is one of the series' newest models and one of the most powerful folding portable solar panels on the market today.
It has two solar panels that absorb a lot of solar energy. It comes with a cable kit that lets you quickly and conveniently connect to small energy storage and rechargeable batteries.
Summarize
The two above are the best-selling Sungold Solar folding portable solar panels on the market.
I wish to believe your vector if you invest considerably in these two lightweight and powerful solar panels; what are you still unsure about? Contact Sungold Solar right away!