Have you ever used a 200 watt folding solar panel? Why is Sungold Solar's products the best? You can find the answer in this article.
Why is Sungold Solar's folding solar panel the best?
Because they are small, light, durable, and effective, SUNGOLD panels are perfect for outdoor activities. Due to their adaptability, they can be put up in a variety of ways, such as spreading out on the ground or on the car's roof.
The majority of monocrystalline panels I've seen are either too bulky or ineffective under varying lighting circumstances, or they are too heavy to be employed in shelter environments like tents. It is simple to mount to a backpack when moving.
The quality of SUNGOLD is unmatched. Folding solar panels are incredibly portable, light, and durable. Individual solar modules can be easily folded and unfolded for storage and use. They are placed on the waterproof fabric.
The panels' unmatched endurance enables usage in demanding situations, and they keep working even after partial damage. These tiny panels are perfect for powering a range of electronic gadgets and fit neatly into most backpacks.
The 166 high-efficiency monocrystalline silicon cells that make up the SUNGOLD SOLAR 200W folding solar panel are capable of recharging DC devices including solar generators, mobile charging stations, power banks, DC refrigerators, and more.
Foldable solar panels have an infinite number of connections. Ideal for caravans or motorhomes that need a lot of power and may be utilized without electricity for extended periods. It includes a built-in stand that is simple to install.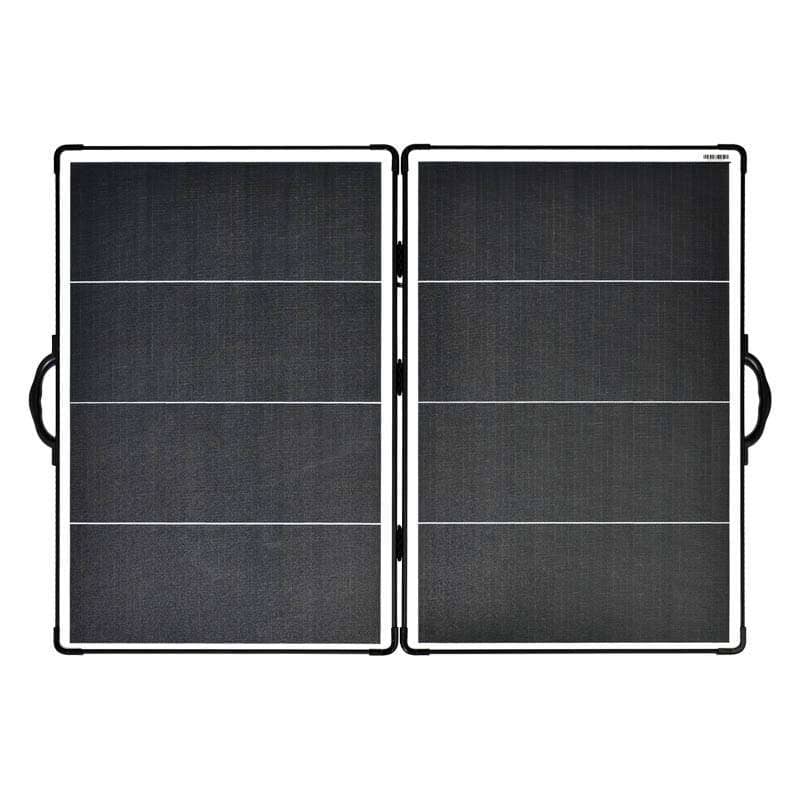 Folding solar panel of eight traits are as follows:
1. High power output, 200W at most, compatible with 1-2.5KWH of energy storage
2. The weight is 36% lighter than the conventional lightweight folding solar panel (2*100w).
3. High protection performance: Cells can be successfully protected by polymer composite materials.
4. High power: 200W maximum output when lighting is adequate (real power is affected by height, temperature, season, angle, sun position, and many other variables).
5. Small portable power stations and solar generators can be charged using MC4 to Anderson cables, which are compatible with the majority of generators.
6. Increase power Unlike other solar panels, the linkable function enables you to connect solar panels using parallel cables to supply enough electricity for your solar generator and portable power station.
7. Foldable Portable Solar Panel: Our solar panel's flexible stand and rubber grip allow it to be bent from 0 to 90 degrees.
8. Sturdy, dust- and water-resistant The solar panel can resist a variety of weather conditions and is waterproof and dustproof. Excellent for RVs, boating, camping, and other outdoor pursuits.
Conclusion
There are more and more people owning RVs on the market, and the demand for electric energy for travel is increasing.
Our solar panels feature an integrated charge controller and waterproof connections and are fully waterproof to adapt to market demands. Contact us so we can manufacture solar panels according to your project's unique requirements.