Because it offers more power than the average solar panel on the market, a 400W portable solar panel can be a solid panel option for many types of solar projects.
When comparing different solar panel options, the solar panel's wattage, or power rating, is an important factor to consider.
Understanding your options and the amount of energy produced by a 400W portable solar panel can help you decide if it is the best solution.
What exactly is a 400W folding portable solar panel?
A single 400W folding solar panel produces 400W of usable power, which can be used for solar energy projects in both commercial and domestic contexts.
A 400W folding solar panel will generate between 1.2 and 3 kWh per day, depending on its exposure to sunshine and other factors such as position and inclination.
400W solar panel for boat and RV——The 400W folding portable solar panel is ideal for powering RVs, boats, and other equipment off-grid.
A 400W panel can power an RV or boat for an extended period.
Suggestion for a 400W folding portable solar panel
There are numerous company 400W solar panels available on the market, a company that can make 400W folding solar panels that are both sturdy and collapsible is recommended below!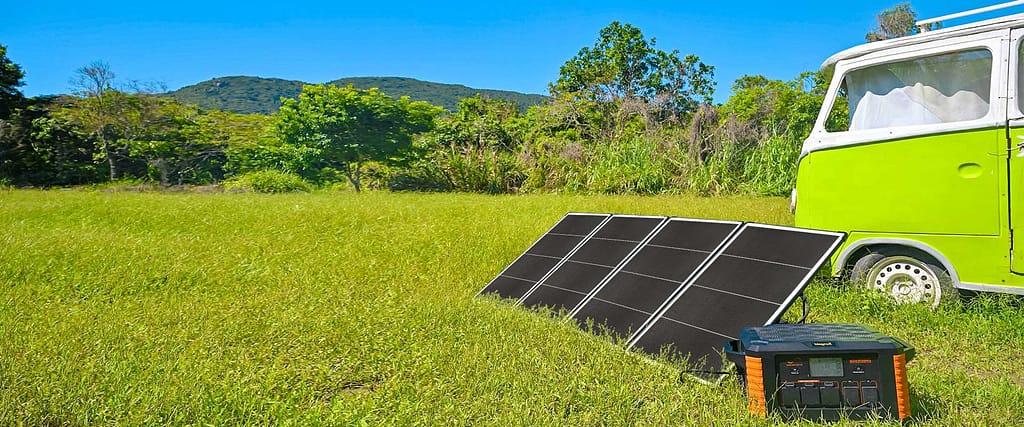 SUNGOLD High-Power 400W Portable Solar Panel
1. The Sungold Hi-Power Series Foldable Solar Panel is a powerful, foldable solar panel with a stylish and functional carrying bag with a handle.
They are appropriate for RVs, trucks, boats, outdoor camping, and other applications.
2. It only weighs 12.6kg and has dimensions of 2362*900*25mm when unfolded and 590*900*90mm when folded.
It is quite simple for you to transport. When combined with our trendy tote bag, it doesn't weigh much.
3. We have the greatest cell efficiency of any company, at 22.00%, while using PERC shingled-cells monocrystalline solar cells.
Conclusion
There are only, so many 400W folding solar panels on the market designed and manufactured to a high standard. However, if you visit, Sungold Solar will be far more beneficial to you.