Foldable solar panels 300w will help you save money on power while mitigating global warming. A 300-watt solar panel has good performance metrics.
Choose a 300W solar panel
On the market, there are various foldable 300-watt solar panels. So how do you choose the best one? When selecting a 300W solar panel, the first thing to examine is the photovoltaic components.
Cells are classified into two types: monocrystalline and polycrystalline. Although polycrystalline panels are less expensive, monocrystalline modules generate more energy.
There are also 300W flexible solar panels on the market. This type of photovoltaic module is also known as a thin-film photovoltaic module.
The main benefit of the 300W flexible solar panel is its low cost and ability to attach numerous solar panels.
They have the following advantages:
1. The photocell is enclosed in an aluminum frame and is protected by tempered glass. This protects the panel from the elements while keeping it firmly in place.
2. With an efficiency of 22.62%, you may acquire energy even in low-light settings.
3. Most solar modules come with a 12-month guarantee.
4. The panel does not require any maintenance or service.
5. The 300 W solar panel is designed to work well in the roughest of environments. Their working temperatures vary from -40 to 185 degrees Fahrenheit.
The 300-watt PV modules are also impact-resistant, meaning they can take wind pressures of 2400 Pa, snow loads of 5400 Pa, and hail loads of 25 mm.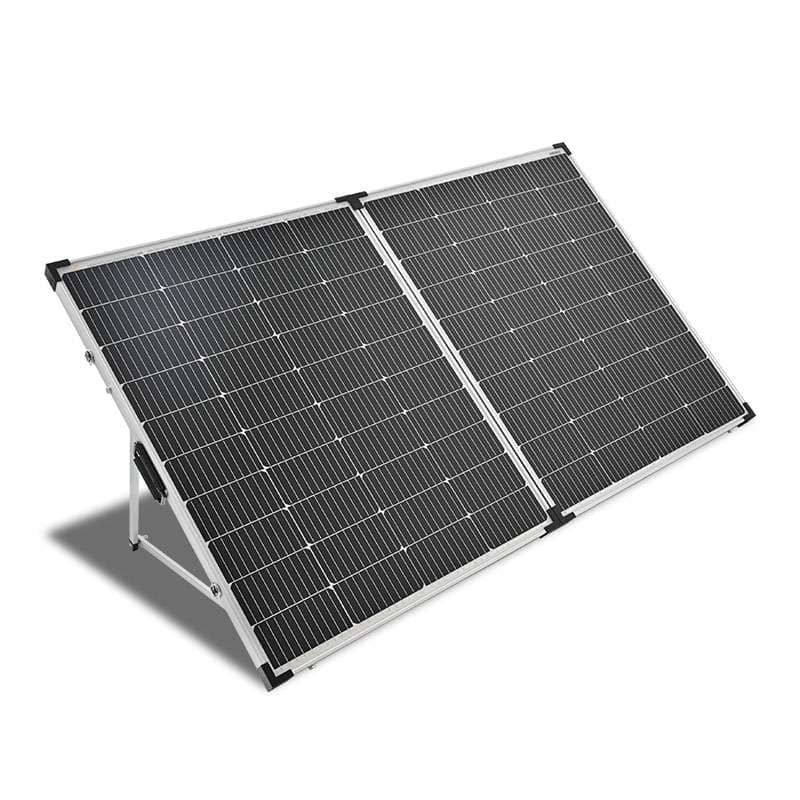 How To Choose A Sungold Solar PV System Type
Before acquiring a 300W solar panel kit, you must first decide what system you want. How many will 300-watt solar panels be needed? A 300W solar panel has a rated power output of 300W.
The actual power production, however, will be influenced by several factors, such as geographic location, shade, weather conditions, and panel tilt.
Figure how much electricity you consume daily to determine how many 300 W solar panels you'll need to install.
You should also be aware of your area's Peak Sunshine Hour (PSH). PSH, defined as approximately 1,000 watts of power per square meter (about 10.5 feet) in one hour of sunlight, describes the intensity of sunlight in a certain location.
In Arizona, for example, if your daily energy usage is 9 kW, your 300-watt solar panel set should be able to provide 9,000 6.3 1,500 kW.
That means you'll need five 300W solar panels to meet your energy needs.
Conclusion
You can always contact us to mass-produce our solar panel series. Even if you are unaware that you require an over-wattage panel outdoors, we can give you the ideal option for your needs.