The concept of "carbon neutrality" was put forward, and the world began to seek greener and more energy-efficient development methods. Among them, the development of solar energy accounts for a large proportion.
Solar panels have many advantages, if you want to know more about solar panels, you can find the answer you want from this article.
What are the advantages of solar panels?
Solar panels absorb sunlight and convert it into electricity through some physical or chemical reactions. Compared with other charging methods, solar panels have more advantages.
1.Reduce carbon emissions
The use of fossil fuels will emit a large amount of carbon dioxide and other harmful gases, which are harmful to the environment. And solar panels absorb sunlight to generate electricity, the whole process is clean, and there is almost no pollution to the environment.
2.Solar energy is renewable
Solar energy is abundant and recyclable. Solar panels can be used and installed wherever there is sunlight.
3.Cost savings
Installing solar panels can provide electricity for your home and reduce your electricity bills. Also, good solar wholesalers have warranties for solar panels of up to 10 years or more. So the maintenance cost you need to spend is also very low.
4.Less restrictions on solar panel installation
There are far fewer factors to consider when installing solar panels than other energy sources. There are various types of solar panels, which can be designed and installed according to the different needs of customers, reducing the original cost.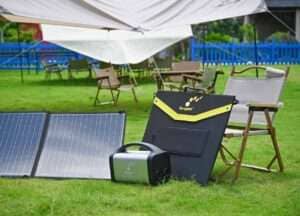 What are the disadvantages of solar panels?
1.High initial cost
Another big disadvantage of solar panel systems is the initial installation cost. For a home solar panel system, the initial installation cost is about $2 per watt. So, if you need to generate 500 watts of solar energy, the cost is about $1000. Batteries for a 1kW home solar panel system can cost around $2000.
2.Solar power cannot be used at night and on cloudy days
This is another disadvantage of solar panel systems. It requires constant exposure to sunlight to generate energy. The system does not produce any energy at night, nor does it reach its full potential on cloudy days. At this time, the energy stored in the battery will have to be used.
Where are solar panels used for?
There are many types of solar panels, and different solar panels can be selected according to different needs. If you want to have a solar power system for your home . You can install solar panels on the roof, and install solar panels of different power according to the slope of the roof and the electricity demand of the home.
The solar panels can then charge the batteries during the day to provide a source of power at night. This is an important process because solar cells cannot generate electricity at night when it is dark. Sungold can provide portable solar panels for homes.
The same principle applies to solar garden lighting. During the day, the solar lighting fixture can charge the internal battery. As a result, when the sun goes down, they will have enough electricity to power the bulbs in the dark.
Also, solar panel kits are a modern idea of using solar energy to charge your battery pack. These kits can be widely used in small handheld devices such as smartphones and tablets.
They come in many forms and allow you to charge your device on the go. Of course, it depends on the capacity of the charging kit and whether enough solar energy exists in your location.
Sungold SPC-3*55W Portable Solar Panel for Outdoor Activities
If you want to go camping or drive an RV on vacation, then you can consider buying this product. SPC series products are one of the main products of sungold solar company and have the following characteristics:
It is portable and foldable for outdoor activities. This feature is conducive to saving space in the car, and at the same time, it weighs only 8.6 pounds, and it is very time-saving and labor-saving when carrying it. This product comes with a bracket on the back, which is very stable and easy to install. Suitable for outdoor activities.
This portable solar panel kit is compatible with all kinds of portable power stations – whether they're battery-powered or require an AC adapter plug.
So, if you want to take a waterproof portable solar panel kit out and about, this one that's light enough and strong enough will be perfect for you.
Conclusion
Founded in 2008, Sungold solar is a very professional solar panel manufacturer. We provide products that are reliable, durable, and perform well.
If you want to get the most out of your solar investment, we can offer wholesale portable solar panels, contact our website.