For many in the boating community, boat solar panels serve a very important purpose. Free power permanently (or for years), plus zero running costs – what could be better than that?
The role of boat solar panels
There are many other benefits to boat solar panels: first and foremost, they all work independently – the solar panels for boats are automatic, so you can leave them on.
They are also largely maintenance-free, apart from the occasional wipe-down and wiring check. Unlike wind turbines, they don't make any noise.
The flexible solar panels for boats batteries are very easy to install. Because they are so lightweight and thin, they can be glued directly to the surface of the boat without the need for additional mounting brackets.
Finally, you will be happy with your batteries as preventing them from running out of charge will prolong their life.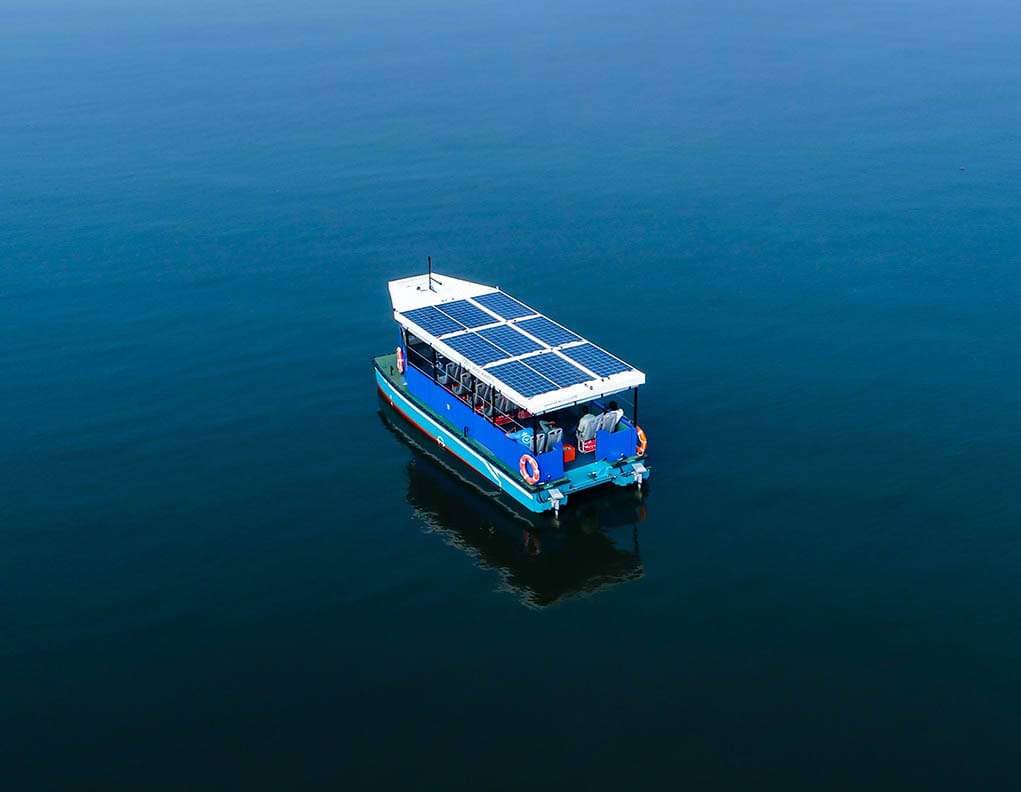 The 2 best solar panels for boats
A quality product will not only last a long time but will also provide efficient results. Sungold, in order to help you find the right choice, now recommends 2 of the best marine solar panels for you.
TF Series Boat Solar Panels
The TF Series solar panel is Sungold's latest development in lightweight, flexible solar panels. The patented material of Sungold is used to make the product more durable and flexible.
270W mono-crystalline flexible solar panels have a maximum bending arch height of 360mm, so the solar panel can be more flexible to fit uneven surfaces.
There are three types of cells in the TF series. The first is the monocrystalline 166 cells. The second is the PERC shingled cells. The third type is the SunPower cells.
Depending on the power requirements, the TF range is available in large watts such as 290 W. There are also smaller watts such as 50 W.
These panels are hard-wearing, dust-proof, and have a 5-year warranty. They are capable of recharging 12 or 24V batteries and are very suitable for powering your boat.
The back of the product has pre-drilled mounting holes for you, so you can start using solar panels to generate electricity without too many installation steps.
In addition, the TF series is also trample-proof. Even if the product is subjected to pressure from outside, the product will still produce power.
LEE Series Boat Solar Panels
When a boat is docked or sailing at sea, the seawater and sea wind can cause serious erosion to the solar panel products.
This solar panel is made of ETFE material on the back and surface, which has excellent chemical resistance and is resistant to all chemicals.
This is why this product is so resistant to salt spray and corrosion. The products also have an IP67 waterproof rating.
There are two types of cells in the LEE range products, mono-crystalline cells, and Sunpower cells. Sungold has designed different power levels to meet your different needs.
This 270W monocrystalline solar panel has an arch height of 100mm for maximum curvature. LEE series flexible solar panels have a 3-year warranty and a 15-year service life.
Conclusion
Solar panels are a great way to provide energy and power for your boat. If you prefer to spend long hours on a solar boat or solar yacht, using solar panels can reduce your energy costs.
They also ensure that the boat is efficient and never runs out of power in case of an emergency. This is why it is essential to invest money in high-end solar panels.
If you want to buy the best boat solar panels, contact us.