Charge your devices with sungold portable solar panel
Portable Solar Panel
Outdoor adventurers or those who spend extended periods of time away from the grid may be interested in the new portable solar panels created by the sungold team. The solar array features four panels, is powered by a 20,000mAh battery with Winner bag 200w fast charging technology, and is compatible with all USB devices.
The Sungold Winner bag series adopts new technology, which has stronger impact resistance, so you don't have to worry about the problem of insufficient power. When folded and carried, the size is 605*535*32mm, and the weight is 12.5 pounds (5.69kg). After the four sections are unfolded, the size is 2250*535*16mm.
Comes with 4 adjustable brackets for easy installation or angle adjustment. Each section has a folding leg on the back, secured with velcro. You should use them to aim the panel as directly as possible at the sun for best performance. If the sun is directly overhead, placing it on the floor will do just fine.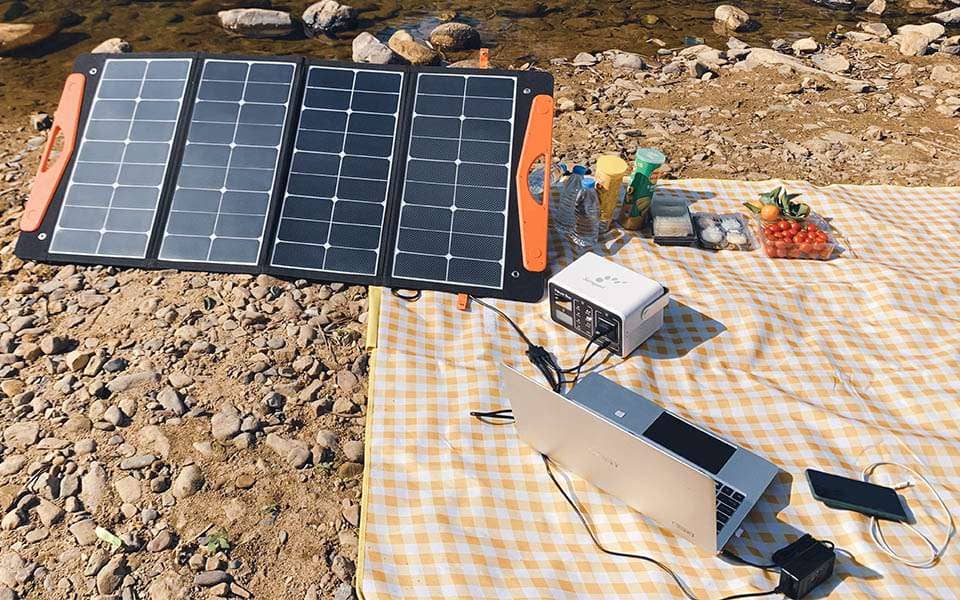 Portable Solar Panel Designs and Specifications
Sungold can customize the color of the handle, the size and wiring of the solar panel to meet your needs. Solar panels covered with high-efficiency monocrystalline silicon solar cells have a higher conversion efficiency of up to 22.4%, converting more solar energy into usable energy. The portable solar panel consists of 4pcs 50W solar panels for higher power generation.
Sungold solar power banks are ready to use at any time. It's easy to use anywhere, as the minimalist design makes it look stylish, and it's the perfect size to slip into a backpack while hiking, or hang out of your bag when traveling outdoors. Without a doubt, this is your never-ending power source! "
Ultimately, if you can only carry one or the other, a small backup battery will serve you better on short hikes or camping trips since it's not dependent on sun exposure. But for long-term use, if you can't take the battery with you, or your battery dies, in an emergency, the sungold at least means you still have a way to charge any devices you may have.